What is the Detroit Urban Craft Fair?

The Detroit Urban Craft Fair (DUCF) is normally a three-day alternative craft fair held annually in the city of Detroit. Now in its fifteenth year, during the COVID-19 pandemic, the 2020 fair will be held virtually with the health and safety of our vendors and shoppers in mind. We will again feature over 100 handmade crafters and indie artists, but now over the course of 9 weeks, on both our social media feeds and the DUCF website.
DUCF Michigan-Maker Virtual Market?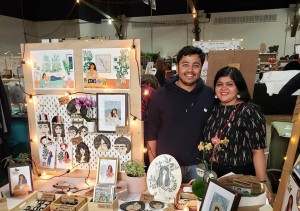 For 2020, DUCF will be solely focused on makers and artists within Michigan, to promote the creativity within our great state. Again: Vendor Applications are open to Michigan makers ONLY this year. Thank you for your understanding! We're keeping it hyper-local this year.
Because DUCF is a community market that encourages the interaction of maker and buyer, we are letting each vendor take over our social media feeds to showcase their work, their process and their inspiration, creating a unique opportunity for shoppers to find one-of-a-kind items and meet the people who made them, and shop with those makers on their own respective websites or shops online. Participating crafters have the chance to connect online with a large, supportive audience through our social channels and also through the Detroit Urban Craft Fair website.
When and where is it?

October 1st – December 6th, 2020 at:
Who is putting it on?

Founded in 2005 and run by Handmade Detroit, past fairs have taken place at the Majestic Theater complex, the Fillmore Detroit, and most recently and longest-running at Detroit's Masonic Temple. Our first event was held in August, 2006 with 50 handmade vendors. Our audience and number of vendors have continued to grow over the years to better accommodate the blooming handmade scene. Past events also have incorporated and hosted community offerings including a local zine library, DIY fashion show and make and take stations.
The Detroit Urban Craft Fair's mission is to elevate handmade goods as an alternative to mass-produced items, to support and elevate small craft businesses by providing a place for them to sell during the busy holiday shopping season, and raise awareness of handmade craft.
This is our first virtual fair, and we are enthusiastic about helping bring our shoppers and makers together in this new way so we can still spend our time together celebrating handmade, apart but together.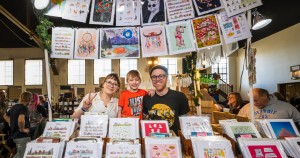 Shopper FAQs

What kind of things will I find at Detroit Urban Craft Fair?

You will be able to find gifts for nearly anyone on your list! You'll find handmade soaps & candles, knit and crocheted accessories, toys and games for kids, screen printed shirts and art, home goods and decor, perfumes & skincare, artisan foods, journals and calendars, clothing for all ages and jewelry. Expect to see a modern spin on traditional methods, and lots of unexpected and inspiring takes on art & craft, which will make your holiday presents so much more memorable for those you are shopping for!
Are the makers there?

All artists will be doing the posting, so you can meet them and learn more about their work and products from the makers themselves. We're looking to capture the imaginations of shoppers, transporting them to your craft show table by way of one to two maker takeovers a day. Over the 9 week stretch of time our vendors will have ½ day slots to share with you that best suit their making and holiday schedules. Tune in again and again to our social media feeds, or catch up by "bingeing" on product showcases. We have every intention to make this look and feel like the Handmade Detroit DUCF experience of years past with DIYs at home and other community fun as well. We can do this together and encourage makers and shoppers alike to slow down in your scrolling at home and to get to know the creatives of DUCF!
Are these artists local?

We are proud to have solely focused on our makers from the state of Michigan in 2020, and we also look forward to featuring a select number of crafters from other states across the country when we return to a physical show, hopefully in 2021.
What else can I do at DUCF online?

We'll be bringing back so many features traditional to DUCF including make and takes, greetings and news from our sponsors, new Handmade Detroit brand merch, our famous kid-zone coloring pages and all the charm we can adapt as a remote experience. Stay tuned to those to discover them!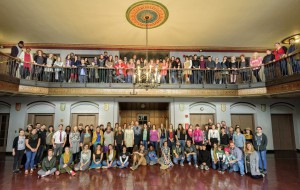 Vendor FAQs

What kind of vendors can apply?

Vendors who live within Michigan and make and sell their own original, handmade craft products or handmade supplies and pre-packaged craft food products are invited to apply. Part of what makes DUCF unique is the interaction between maker and buyer, so we require makers to post themselves on their takeover days. Do not apply if you will not be able to post yourself.
Brick and mortar shops and indie craft collectives that wish to sell handmade items or handmade supplies made by other artists will NOT be accepted as vendors.
We do NOT accept vendors of vintage resale, Tupperware-type products or of the mass-produced nature. Interested in seeing what kinds of vendors have sold at DUCF in the past? Take a look at last year's fair!
Submit your completed application, up to 5 digital photos that best represent the work you plan to sell, and your non-refundable $5 application fee using our online form by 11:59 PM on September 13, 2020.
To avoid lost or missing applications, please apply early. Our system is often overloaded at times on the final day of applications and it is possible that your application might go missing. Apply early to avoid errors.
Incomplete or unpaid applications will be automatically disqualified. No late applications will be accepted. No exceptions. Please do not email us asking if you can apply late.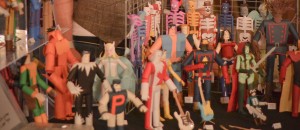 General Info

DUCF is a juried show. Vendors are selected based on quality, originality, uniqueness and their price point. We do our best to keep the fair fresh by rotating vendors. If you've applied before and didn't get in, please feel encouraged to apply this year. Conversely, please understand that we cannot accept every vendor who applies, or has sold at a DUCF before.
A $5, non-refundable application fee, is due with application submission. This fee pays our jury for the work they do reviewing and voting on each individual application. Applications that do not include a paid fee will be automatically disqualified and will not be judged.
How will this work?

Each vendor that is accepted into Detroit Urban Craft Fair will be able to:
Takeover and post on our Instagram account, and Handmade Detroit will repost on our Twitter feed and on our DUCF Facebook page which will stay up through the rest of the year and beyond.
Be able to select the day they would like to post from a schedule, and choose from a morning or afternoon time slot.
Post IG stories, post carousel pictures of products, speak about your work, your process and your journey as a maker through 2020.
Link to your social accounts and share your e-commerce site
In addition to our social media feeds, vendors will also have their own profile on the DUCF website, which will include:
Their company logo, photos, shop links, contact info and the date of your takeover
Room for a bio, story or sales pitch
The DUCF website will also include an upcoming schedule of posts so shoppers can plan ahead to watch their favorite makers when they will be posting.
What is the cost to vend?

We are artists and makers ourselves, and understand that our community has been hard hit in 2020, and so we are only asking for $25 from each vendor that participates in DUCF. When the fair is over, if you feel like your experience and sales from DUCF were worth more than the $25 fee, you will have an opportunity to contribute more to Handmade Detroit for the work that our team did. (The vendor fee traditionally averages to be only 5-10% of most vendors' sales.)
Payment information and deadlines for your booth fee are included in your acceptance notice.
Application fees, booth fees, sponsorship money and any other additional payments are non-refundable. No exceptions.
Important Dates

Applications will be accepted from August 10, 2020 until 11:59 PM, September 13, 2020. No late applications. No exceptions.
All applicants will be notified of status (acceptance, or waiting list) by September 21, 2020. Details will be included in vendor acceptance letters.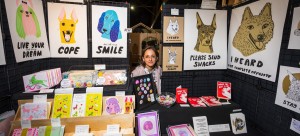 Tips for Applying

It probably goes without saying, but each year we receive applications with missing or incomplete fields. Make sure to follow all directions and fill in all the fields, even if you have vended at DUCF before.
The jurying process is highly competitive — the more information and description you can lend to your application, the stronger your chances of being accepted.
State exactly what you plan to sell and include everything on your application. For example, if you are a jewelry vendor, make sure to include all the types of jewelry you plan to present (necklaces, bracelets, rings, etc.). You are only allowed to sell what was accepted in your application or other items in the same type/design style as what you had applied with.
High-quality photos are your absolute best chance for acceptance. Because we receive over 300 applications each year, we do not have time to find photos of each applicant's work on their web site. You must include five photos with your application.
Make sure your photos are in-focus and showcase the breadth of your products.
Finally, five images mean five single images. Do not bend the rules by providing photo collages of your work. Five images are enough for us to get an idea of your work without being overwhelmed.
We ♥ focused vendors. If, for example, you make soap and bath products, but sometimes make scarves, pick one to apply with and present. We find that vendors who fill their tables with a focused idea and product line are more successful than those who hedge their bets and bring a few other crafts.
We love to see new work that will entice our returning shoppers. If you have vended at a DUCF before, make sure to tell us about your new work and/or products. Although it's not necessary, taking and sending new photos of your work, especially of any new products, goes a long way.
If you've read the entire FAQs and cannot find an answer to your question, please contact vendors@detroiturbancraftfair.com.
Sponsorship Info

Each year, DUCF seeks independent sponsors for mutually-beneficial partnerships. 2020's virtual fair is no exception. Sponsors are an essential part of helping DUCF meet our goals and a great way for businesses to reach a unique audience. Past sponsors have included independent media and publishers, craft and handmade companies and local businesses and organizations.
We welcome inquiries for sponsorship and work hard to design mutually-beneficial programs for our sponsors. Please email Carey at carey@handmadedetroit.com with the subject line "sponsor request" if you are interested in learning more about DUCF sponsorship.